The Next Best Thing
---
Album artwork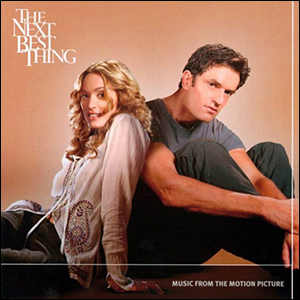 Album tracklist
Metisse - Boom Boom Ba
Manu Chao - Bongo Bong
Christina Aguilera - Don't Make Me Love You ('Till I'm Ready)
Madonna - American Pie
MandaLay - This Life
Groove Armada - If Everybody Looked The Same
Moby - Why Does My Heart Feel So Bad?
Olive - I'm Not In Love
Stars All Seem To Weep - Beth Orton
Madonna - Time Stood Still
Solar Twins - Swayambhu
Gabriel Yared - Forever And Always
Single releases
American Pie - March 2000
Album release
Madonna and Rupert Everett starred in the 2000 romantic comedy The Next Best Thing, directed by John Schlesinger. The soundtrack album was released by Maverick Records on February 21, 2000.
As executive producer of the album, Madonna hand-picked all the tracks, including songs by tracks by Moby, Beth Orton, Christina Aguilera, and Groove Armada. Herself, she contributed two tracks: the Don McLean cover American Pie, which features in the film, and a new track Time Stood Still, written together with William Orbit.
Charts
American Pie was released as a single and reached #1 in the UK, Italy, Australia, Germany, and Japan. The soundtrack album got to #34 on the US Billboard 200 album chart.
↑ Back to top of page