Star
---
Movie artwork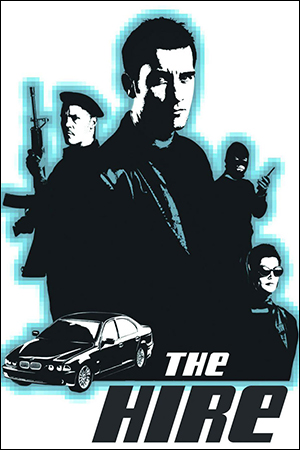 Pictures
Cast

Clive Owen: The Driver


Michael Beattie: Glen


Toru Tanaka Jr.: Bodyguard


Madonna: Star (uncredited)


Woon Young Park: Madonna's Bodyguard (uncredited)

Movie info
BMW Films asked Guy Ritchie to direct a short movie as part of The Hire. Guy cast his wife Madonna as 'the star', though she was not mentioned in the credits.
Movie synopsis
The Hire is a series of short movies, each in which the driver (Clive Owen) encounters some unexpected obstacles that put his abilities to the test. In Star, a superstar (Madonna) unexpectedly demands him to drive her to her venue. He calmly undergoes her humiliating behaviour, until he decides to take her demands a bit too literal...
Production info

Directed by: Guy Ritchie


Written by: Guy Ritchie & Joe Sweet


Produced by: Robyn Boardman, Nicole Dionne, David Fincher, Aristides McGarry, Tony McGarry


Production company: BMW Films
Release info

Released as: Star (part of The Hire)


Released online: June 2001


Runtime: 7 minutes


Genre: Action/Comedy/Short


Official site: BMW Films
Trivia

Several collaborators of this project were not new to working with Madonna: Toru Tanaka Jr., who plays the bodyguard, also appears as Oddjob in Madonna's Die Another Day video. Funnily, he is the son of Harold Sakata, who played the original role of Oddjob in 1964's Goldfinger. Sophia Crawford, who is Madonna's stunt double in Star, was also a stand-in during the fencing scenes in Die Another Day. Michael Beattie, here in the role of the manager Glen, plays Todd in Swept Away. Madonna's costume was designed by Arianne Philips, who made the Geisha outfit for the Drowned World Tour that same year.
Awards
2001 Video Premiere Awards:


Award for 'Best Internet Video Premiere'
Soundtrack
There is no official soundtrack for this shortfilm. Only two songs are used in it: Song 2 (Blur) and The Ride of the Valkyries (Richard Wagner)
↑ Back to top of page